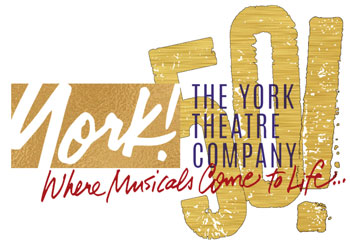 50 Year Celebration!
Congratulations to The York Theatre on their 50th Anniversary Year, championing and supporting the Musical Theatre.

---
JAY is proud to have forged a close relationship with The York Theatre for the past 20 years, and to have recorded Original Casts albums of some of their notable productions.

During these dark days, why not brighten your time at home by sending for some of the illustrious stars who have graced the stage of the York Theatre, to entertain and keep you company:

LAURA BENANTI, JESSICA BOEVERS, MATT BOGART, JOHN BOLTON, CHRISTIAN BORLE, LAURA BELL BUNDY, KERRY BUTLER, MATT CAVENAUGH, GLENN CLOSE, JENN COLELLA, GLORY CRAMPTON, ROBERT CUCCIOLI, JIM DALE, ALISON FRASER, GEORGE DVORSKY, MALCOLM GETS, JOSH GRISETTI, JESSICA GROVE, DANNY GURWIN, GEORGE S. IRVING, JUDY KAYE, JEAN LOUISE KELLY, LAUREN KENNEDY, CHAD KIMBALL, LESLIE KRITZER, MARC KUDISCH, LUBA MASON, DEVEN MAY, JANET METZ, MATTHEW MORRISON, CHRISTIANE NOLL, JILL PAICE, MICHELE PAWK, TONYA PINKINS, NOAH RACEY, RON RAINES, ANNE ROGERS, KATE SHINDLE, ALEXANDRA SILBER, MARY TESTA, MAX VON ESSEN, SAL VIVIANO, BARBARA WALSH, LILLIAS WHITE, RACHEL YORK, KAREN ZIEMBA AND A HOST OF OTHERS…….

Original Cast CDs of The York Theatre's Productions recorded by JAY Records.