My Fair Lady DISC ONLY
2022 DigiMIX Remaster
CDJAY 1277 DISCS ONLY
DIGITAL
SURROUND
RECORDING
DDD
CD1 : 54' 58"
CD2 : 45' 37"

Purchase and Download Links
2022 Remaster available from July 2022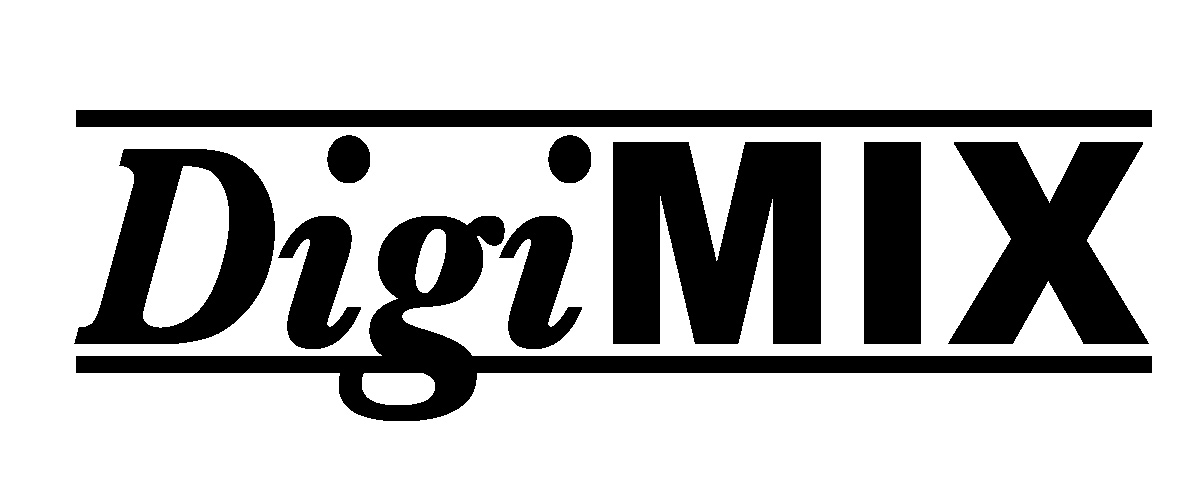 CD ONLY AUDIO UPGRADE PURCHASE
Factory replicated full colour picture CD's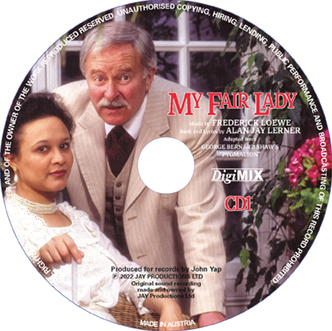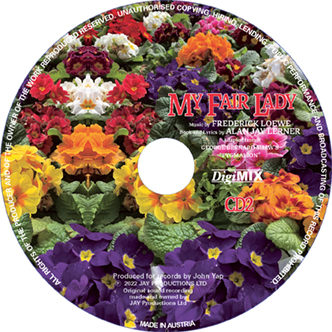 JAY RECORDS GRAMAPHONE AWARD WINNING "COMPLETE" MY FAIR LADY.
Music by:
Frederick Loewe
Book And Lyrics by :
Alan Jay Lerner
Adapted From:
George Bernard Shaw's "Pygmalion"
Starring
Bob Hoskins
Alec McCowen
Tinuke Olafimihan
Michael Denison
Dulcie Gray
Henry Wickham
National Symphony Orchestra
Conducted by :
John Owen Edwards
Based on George Bernard Shaw's play "Pygmalion", Frederick Loewe and Alan Jay Lerner's musical tells the charming story of the love between the insensitive Professor Higgins and the flower-seller Eliza Doolittle. Both in the theatre and on the screen this show has proved itself to be one of the most perfect musicals of all times.
This digital surround recording, stars Alec McCowen as Professor Higgins, Bob Hoskins as Alfred Doolittle and opera star Tinuke Olafimihan as Eliza Doolittle, the Cockney girl who wants to speak proper English, and contains all the well known songs we have come to love – 'Wouldn't It Be Loverly?', 'With A Little Bit Of Luck', 'I Could Have Danced All Night', 'On The Street Where You Live', 'Get Me To The Church On Time', 'The Rain In Spain', 'I've Grown Accustomed To Her Face', and 'Show Me', performed exquisitely by the National Symphony Orchestra under the acclaimed conductor John Owen Edwards.
CD1
Overture

Why Can't The English?

Wouldn't It Be Loverly?

With A Little Bit Of Luck

I'm An Ordinary Man

With A Little Bit Of Luck (Reprise)

Just You Wait

Poor Professor Higgins

The Rain In Spain

I Could Have Danced All Night

Ascot Gavotte

On The Street Where You Live

Eliza's Entrance

Promenade

Embassy Waltz

CD2
Entr'acte

You Did It

Just You Wait (Reprise)

On The Street Where You Live (Reprise)

Show Me

The Flower Market

Get Me To The Church On Time

A Hymn To Him

Without You

I've Grown Accustomed To Her Face

Final Scene

Curtain Call

Come To The Ball (Bonus Track)

STREAMING DIRECTLY BELOW
APPLE MUSIC >>> SPOTIFY